Residential Swimming Pools
All of our projects are backed up by no hassle warranties Many references are available on request.
Professional & Reliable Residential Pool and Spa Maintenance
We offer the highest quality pool service in Atlanta, guaranteeing that your pool is clean and maintained year around. Our NSPF certified staff provides pool service within a 30 mile radius of Atlanta and flexible options to meet your pool cleaning needs.
As one of the leading Atlanta pool cleaning companies, we offer affordable pool maintenance plans that fit your budget and scheduling options that suit your lifestyle.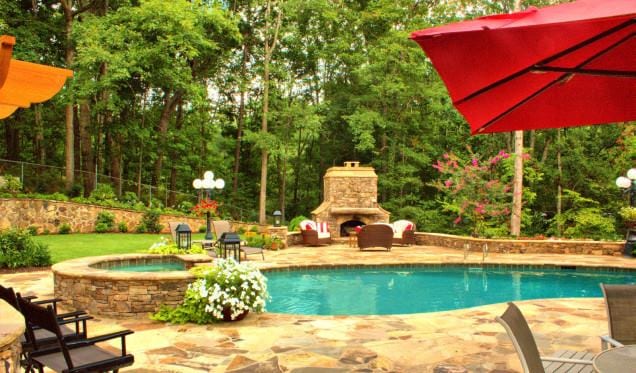 Swimming Pool Maintenance Services:
Protect Your Swimming Pool Investment
Professional pool maintenance will keep your pool filtration system in top condition and our NSPF certified staff will alert you to problems when your equipment or pool needs repair, protecting your investment and unpleasant surprises.
Protect Your Family From Harmful Bacteria
Algae can quickly become a problem for your pool and often it's not easy to see or recognize. Algae is a bacteria that can infect your family with viruses that cause skin, ear, and eye infections and irritations. In fact, the Crypto virus is the leading cause of waterborne illnesses and is created by the presence of human or animal feces or urine in the water. Our twice weekly chemical treatments will help protect your family from these types of dangerous viruses.
Contact us by phone: (404) 254-1616 or email: info@diveininc.com to learn more about our residential pool cleaning and maintenance services.